Fifty-seventh Annual Conference
November 2-4, 2017
Winthrop University – Rock Hill, SC
Conference Artist: Anton Nel
Conference Clinician: Diane Hidy
---
2016 Conference in Review
Our 56th Annual Conference and Competitions at Converse College were a huge success! On behalf of all of us, I would like to express appreciation to Sara Ernst, VP of Conferences; Amanda Montgomery, VP of Competitions; Camille Rosier, SCMTA Hospitality Chair; Kathleen Nungesser, SCMTA Treasurer; Janice Flinte, SCMTA News Editor; and the administrators and faculty at Converse College, especially Doug Weeks, Site Coordinator, and Chris Vaneman, Head of the Petrie School of Music. These folks went "above and beyond" to make sure that all aspects of the conference and competitions ran smoothly. The many volunteers who helped with monitoring competitions as well as providing and serving refreshments are also much appreciated.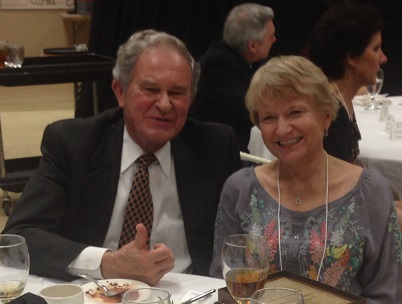 Marvin Blickenstaff presented memorable lectures and led extraordinary master classes as he approached each student and repertoire selection with a fresh and unique perspective. Fred Karpoff presented an unforgettable performance in his Friday evening recital, and in his Saturday master class he offered instructions clearly helpful to the students, and inspiring to teachers. Amidst the morning sessions, conference attendees were treated to the premier performance of the 2016 SCMTA Commissioned Composition "Security Lapses," an original composition by Jon Jeffrey Grier and performed by PEN Trio. We are indebted to Ryan F. Smith, SCMTA Commissioned Composer Chair, for the commissioning of this work.
Donna Sanders, NCTM was recognized as the 2016 SCMTA Teacher of the Year at the Friday evening banquet. Her numerous achievements in the field of music teaching, her dedication to her students, and her tireless efforts on behalf of SCMTA and the Long Bay Association in Myrtle Beach have earned her the respect of her peers and the presentation of this coveted award. Congratulations, Donna!
Students of the MTNA Collegiate Chapters presented well researched posters, indicative of the impressive level of work being accomplished by these pedagogy students who will be the music instructors and professors of the future. Kudos to the presenters and to Scott Price, South Carolina's MTNA Collegiate Chapter Coordinator!
With sincere appreciation,
Debbie Ruth
SCMTA Immediate Past President